*****************************************************
<![if !vml]>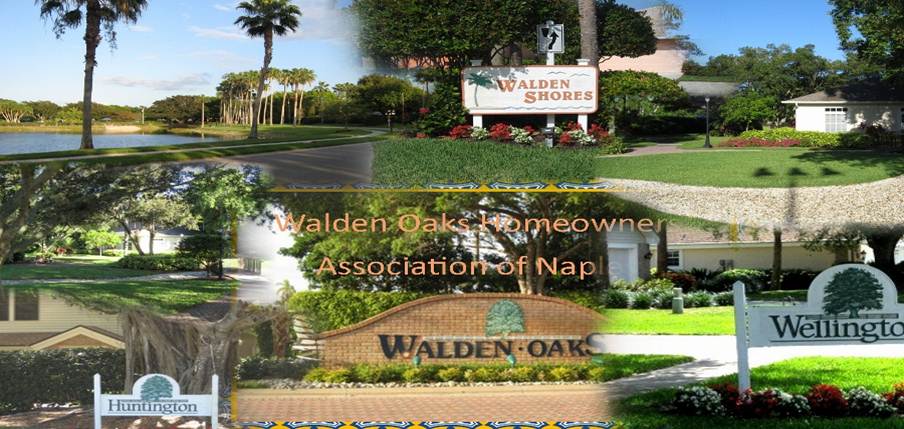 <![endif]>
News Brief:
1/7/15 Traffic delays along Vanderbilt Beach Road on Saturday, January 10 2015 and Sunday January 11, 2015 due to bicycle race. Click here for details.
9/22/14 The Wizard Property
(Windward Isle)
The new McGarvey community (located at 6900 Airport Road), named Windward Isle, will include 28 single-family residences ranging from 3,000 to 4,000 square feet nestled around a 506-foot-long lake. Designed by Weber Design Group, the Colonial Coastal Caribbean style residences will be built by McGarvey Custom Homes, one of Southwest Florida's leading luxury homebuilders. McGarvey is developing Windward Isle in partnership with Capital Group Properties, a real estate development, property management, finance, and leasing firm based in Southborough, Massachusetts. Pricing for Windward Isle will be announced this fall.
McGarvey anticipates having two Windward Isle furnished model residences under construction by early fourth quarter and expects the models to be completed by the end of first quarter, 2015.
The single-story Abacos model will offer 3,056 square feet under air and a total of 4,203 square feet. The great room floor plan features three bedrooms plus a study.
The two-story Grenada plan encompasses 4,072 square feet under air and a total of 5,832 square feet. In addition to a great room, the Grenada floor plan includes four bedrooms and a game room. Both designer-decorated furnished models will showcase McGarvey's legendary outdoor living areas complete with outdoor fireplaces and summer kitchens.
With more than 35 years of commercial and residential development experience, McGarvey Development Company is headquartered in Estero, Florida. McGarvey Development is the development arm of the McGarvey Companies, a vertically integrated company providing a full range of development and construction services to both commercial and residential customers. McGarvey's seamless and comprehensive range of development services includes site selection and acquisition; project engineering; civil design; infrastructure installation; product design and specifications; construction; marketing, sales, and leasing. To learn more about McGarvey Development and Windward Isle, call 239.738.7800.
04/18/2014 Buckley PUD
A public hearing of the Collier Country Planning Commission will be held at 9:00am on Thursday 05/01/2014 at the Board of Country Commissions meeting room, third floor, Collier Government Center, 3299 East Tamiami Trail, Naples. The meeting will discuss the rezoning of the property along Airport Pulling Road just north of the library known as Buckley PUD.  Select HERE for details.
02/14/2014   Naples View Update
A Walden Oaks Special Meeting was held on February 04, 2014 to update members on the changes in the development of the old Wizard Nursery property.  The following documents were presented at this meeting.  1) Meeting agenda and opening statements, 2) Comments from Collier Country Planning Commission, 3) Original approved PUD Exhibit, 4) Proposed PUD Exhibit 5) Conceptual Entry Rendering.
11/01/2013    Temple Citrus Grove RPUD Property
The Collier County Planning commission recommended commissioners approve the rezoning of Temple Citrus Grove at 6500 Airport-Pulling road from agricultural to residential. GL Homes is requesting to build 512 residential units on this property.
11/01/13    Temple Citrus Grove RPUD Property
NEIGHBORHOOD INFORMATION MEETING
The public is invited to attend a meeting held by GL Homes on Tuesday, November 5, 2013 at 5:30 pm. 
Tuesday, November 5, 2013 at 5:30 pm
Italian American Club
7035 Airport Pulling Road North
The property owner is requesting to rezone 132 acres currently zoned for agricultural use to the Temple Citrus Grove RPUD
Since the last meeting in August the Airport Pulling road Frontage comprising about 5 acres is now included in the RPUD and will be used as a lake, buffer, and community ingress / egress.  Multi-family uses have also been deleted from the RUPD
08/07/13    Temple Citrus Grove RPUD Property
G.L. Holmes has made a formal application to rezone 128 acres to allow for up to 512 dwelling units. A Neighborhood Information Meeting is scheduled for Thursday, August 18, 2013 at 5:30 pm at the Italian American club. Select HERE for letter and site plan.
05/31/13   Email received from Collier County Sheriff Department
 My name is John Scaduto I am the community policing Deputy assigned to your area. I wanted to pass along some information, over the past several days communities in your area have seen vehicle burglaries during the overnight hours. So far all the activity has taken place in non-gated communities, however given the proximity of HawksRidge to the incidents I wanted to get the word out to as many folks as possible. So far in every case the vehicles were UNLOCKED, granted that does not excuse the person(s) who entered the vehicle however we all need to guard our property.
 If you could, please give your residents a reminder that we do occasionally have activity like this and to secure their property.
 Thank you so much.
John
Corporal John F. Scaduto #3309
Community Oriented Policing - North Naples
Office Phone:  (239) 252-9128
Email:  John.Scaduto@colliersheriff.org
IN THE CASE OF AN EMERGENCY:  DIAL 911
03/11/13   Collier County Board of Commission meets on the Top Hat Auto Application Tuesday March 12, 2013.   Click HERE to display Agenda
02/24/13   Update: Walden Oaks HOA Board on the Top Hat Auto Application.  Click HERE to display
02/06/13   Memo of Commitments from Top Hat. Click HERE to display.
02/06/13   Brief chronology of how the issue of the Top Hat car dealership has been addressed by Walden Oaks as presented by David Pezzulo at the Walden Oaks special Meeting on February 5, 2013. Click HERE to display.
02/06/13    Presentation given by David Pezzulo to the collier County Planning Commission at the January 17 meeting on behalf of the Walden Oaks Master Board. Click HERE to display.
11/01/12   Zoning change to build a car dealership on the King Richard Park property. Select more to view handouts from neighborhood meeting, Traffic Impact Analysis, Master Plan, and PUD Documents. The application is currently under review by Collier County Planning and Zoning.  No date has been set for the application to go before the Planning and Zoning Board More….
06/29/12   Update on Naples View project being built on the Wizard Nursery property. More….
*********************************************************
Walden Oaks Homeowners' Association
.